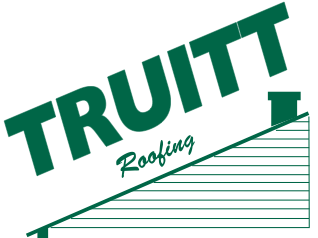 Truitt Roofing |

(937) 322-8439




Roofing, Siding, Gutters, Windows




Free Estimates
Monday - Friday 8:30 AM - 4:30 PM
4125 Springfield Jamestown Rd.
Springfield, OH 45502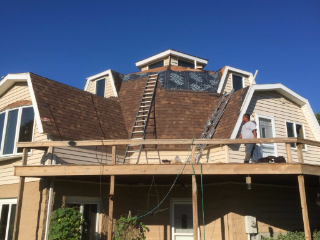 About Us
Truitt Roofing has over 25 years experience serving Clark and surrounding counties. We provide top of the line building materials, such as Certainteed, Firestone, Polaris, Alcoa, and the list goes on, backed by the industries best manufacturers material warranties on the market. We have an A + rating with the BBB, we will give you professional workmanship and service.
Truitt Roofing has been built on the concept that pride in your work is more important than a buck in your pocket. Consistently turning out projects on time and on budget, with unparalleled quality, is our trademark. Every employee has a mandate to never compromise on quality, integrity or service to the customer. Maintaining a constant line of communication from inception to project completion has put us at the top of customer satisfaction.

Locally Owned
After serving as Chip Truitt's right hand man for many years Paul Moore became the new owner and took over operations in 2016.
Established
Truitt Roofing has spent 20 years serving the communities in Clark County Ohio and surrounding counties.
Quality Matters
As highly trained roofers with an outstanding reputation, has delivered the highest quality of work on time and on budget.
Address
4125 Springfield Jamestown Rd.
Springfield, OH 45502
Phone
Phone: (937) 322-8439
Call or Fax: (937) 325-5050
Servicing The Follow Communities
Beavercreek, Ohio
Catawba, Ohio
Cedarville, Ohio
Centerville, Ohio
Christiansburg, Ohio
Clifton, Ohio
Dayton, Ohio
Donnelsville, Ohio
Enon, Ohio
Fairborn, Ohio
Huber Heights, Ohio
Jamestown, Ohio
Kettering, Ohio
Lawrenceville, Ohio
Mechanicsburg, Ohio
Medway, Ohio
New Carlisle, Ohio
North Hampton, Ohio
Pitchin, Ohio
South Charleston, Ohio
South Vienna, Ohio
Springfield, Ohio
Tremont City, Ohio
Urbana, Ohio
Xenia, Ohio
Yellow Springs, Ohio